Photo Gallery
2015.mid-December year‐end party2015
We had the year-end party of this year with two part system.
A matinee: Kamakura walking → lunch party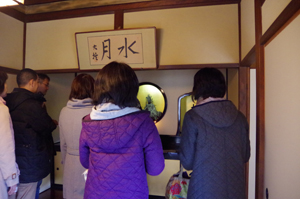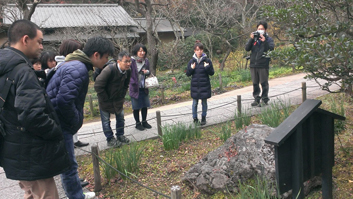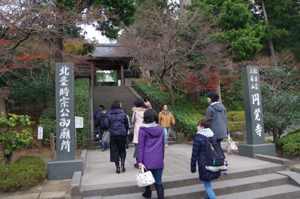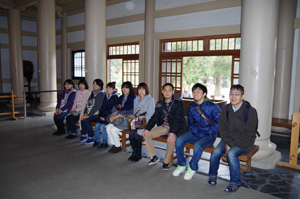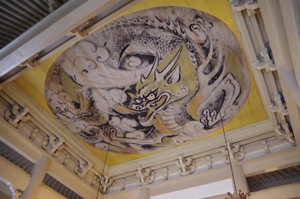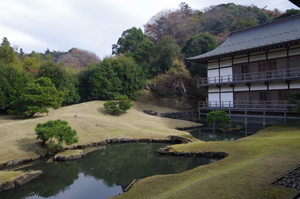 Because the birthday of Sakakibara group director was close, we gave him the dessert plate in Surprise♥♥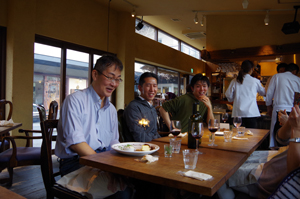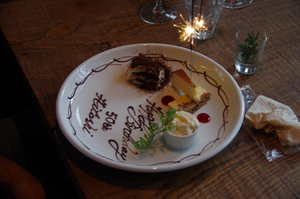 Night:Drinking in Tsurumi! KANPAI!!!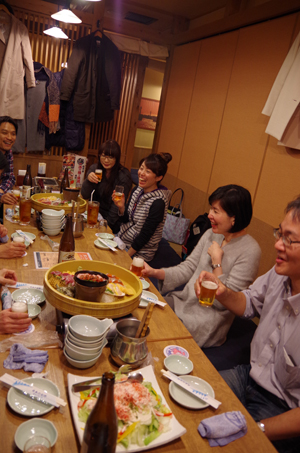 Kitagawa-san will move to Cold Spring Harbor lab. in N.Y from January, his farewell party was also done together.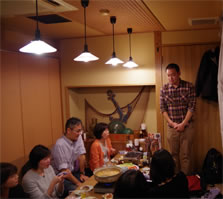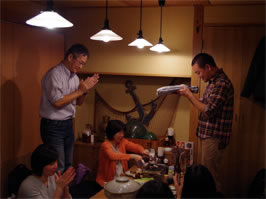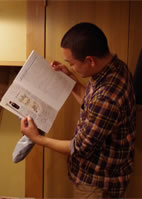 So far Kitagawa-san had been the study of moss, we gave him the textbook of Arabidopsis thaliana.
Please do your best in the new world with your gentleness as a weapon!
2015.10.02 Farewell party for Tanaka-san
He was supposed to be studying abroad in Wageningen University in the Netherlands, we had a farewell party.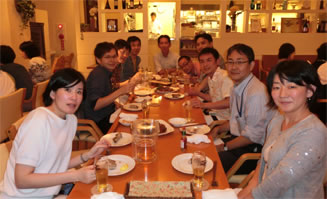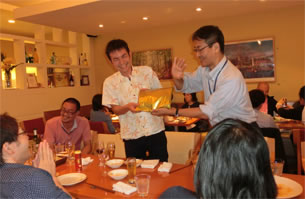 The Dutch winter is cold, so we presented him a neck warmer.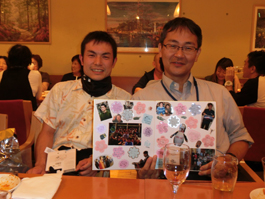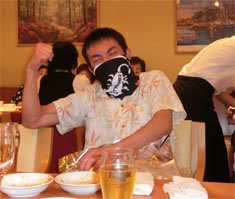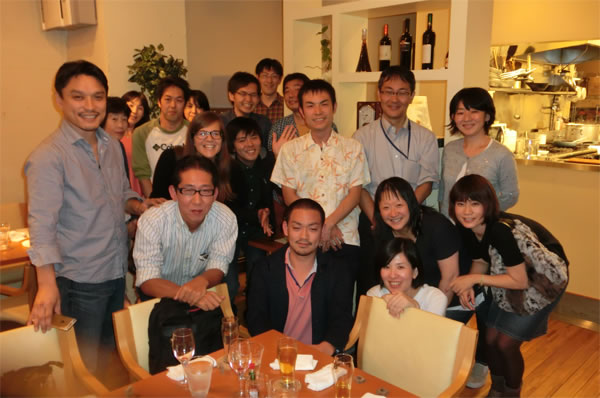 Tanaka-san works seriously in everything.
Please mature greatly as a researcher!
2015.11.03 4th RIKEN Yokohama Ekiden
One the holiday of fine autumn day, the 4th RIKEN Yokohama Ekiden was held in Yokohama campus of RIKEN.
Four members of our lab joined, and they have finished in fourth place!!
Please look at their big smiles!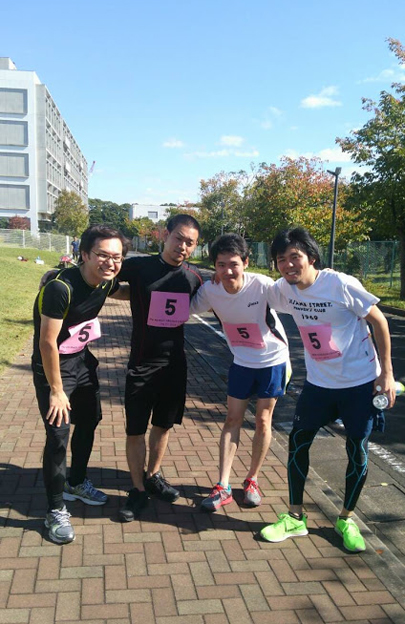 After the race, we enjoyed barbecue party with participants.
2015.0 9.28 Shibasaki's wedding surprise party!
Shibasaki-san was married. congratulations!
We were planning a surprise party.
We hoped that he would be pleased the party....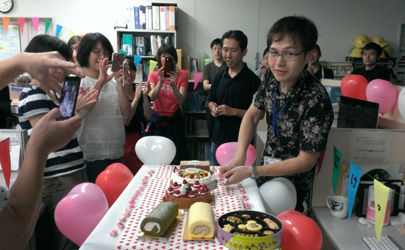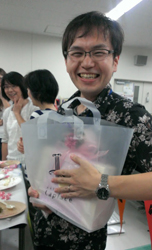 Great success! ! ! Look at his happy smile. The wedding ring is glittering on his hand.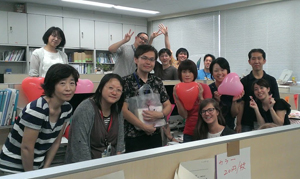 Happy Ever After.
2015.08.29 RIKEN & YCU OPEN-DAY
In this year's open-day we planed "small moss gardening". Planning using the moss is popular every year. This year we were prepared wider than usual room.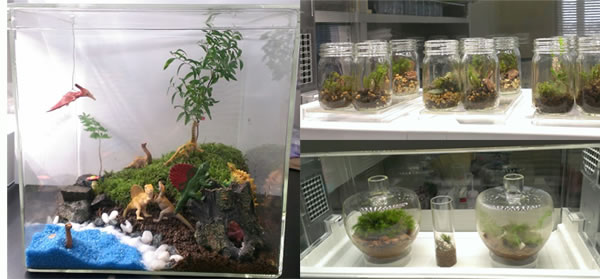 And prepared for display.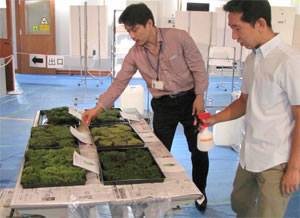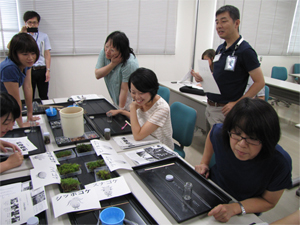 Make a mini moss garden in the bottle using the six types of moss.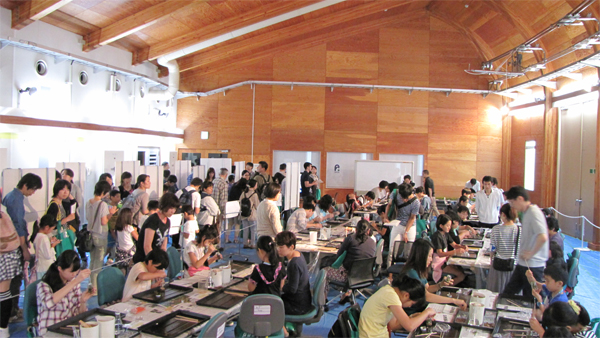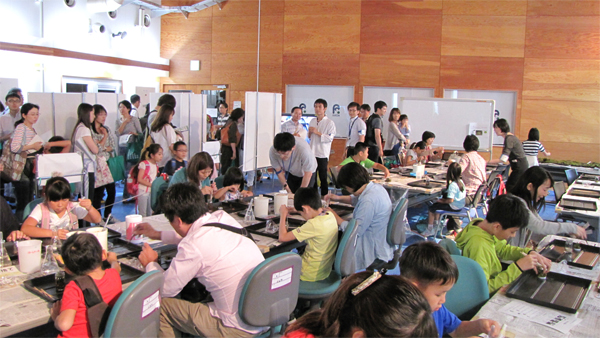 Thank you for coming!
2015.05.22 Farewell party for Mashiguchi-san
Mashiguchi-san moved to Tohoku University. We held his farewell party at Minatomirai.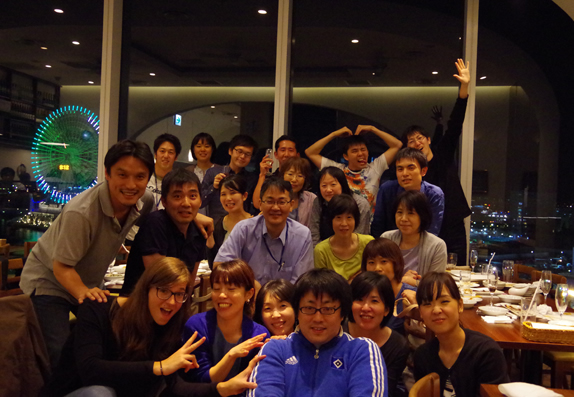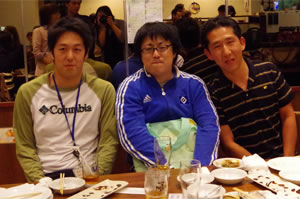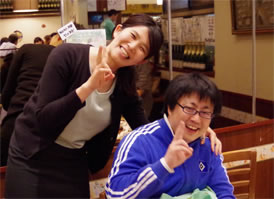 Present for Mashiguchi-san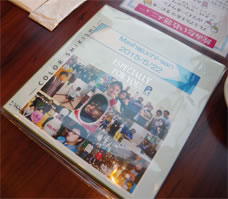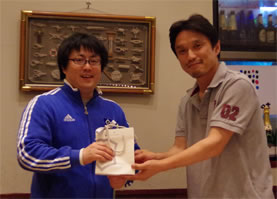 Please grow the future of researchers with the bright eyes. We support you!
2015.03.24 Farewell party for Makita-san & Ihuku-san
Makita-san and Ihuku-san will leave our lab.
We held their farewell party.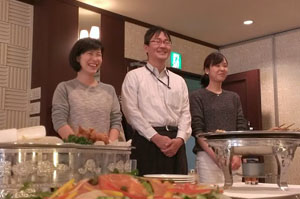 Smile!!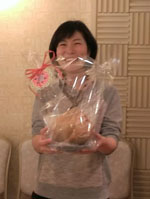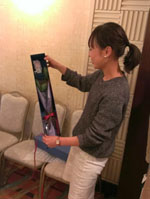 We gave a cherry tree with Moss ball for Makita-san, And a blue rose for Ihuku-san.
Good luck in ther new life !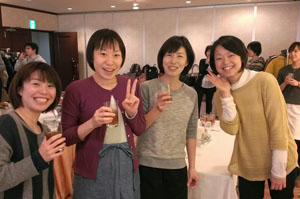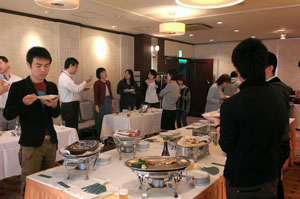 2015.01.22 Thanks Radhika Lunch Party
Radhika will leaving RIKEN,and go back to India.
So,Lunch Party was held at cafeteria.
We ordered South-Indian dishes she recomended.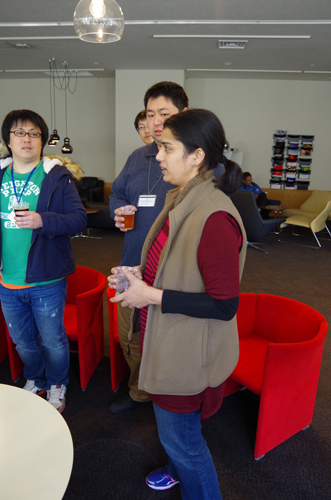 We miss her so much,and we wish her succsess.